The Interactive Environments minor offers an exciting five-month ride through interactive architecture: you will learn new technologies at every scale, interact with inspiring guest speakers and take part in a visionary and challenging course-length project. You will be full-time engaged in exploring the possibilities of multimodal, whole body interaction, working with new design methods, input devices, dynamic actuators, high-tech materials and rapid prototyping tools. You will apply your knowledge and skills in a real-life project, from the development of a concept to the creation of a full-scale experiential prototype.
The Science Centre (SC) of the TU Delft hosts the minor and gives you access to its facilities for the duration of the minor. Among these: a unique design studio, workshop and brainstorm room. In return the students expose their process and (intermediate) results to the public of the SC by means of verbal explanations, demonstrations and through exhibiting presentation material and intermediate prototypes.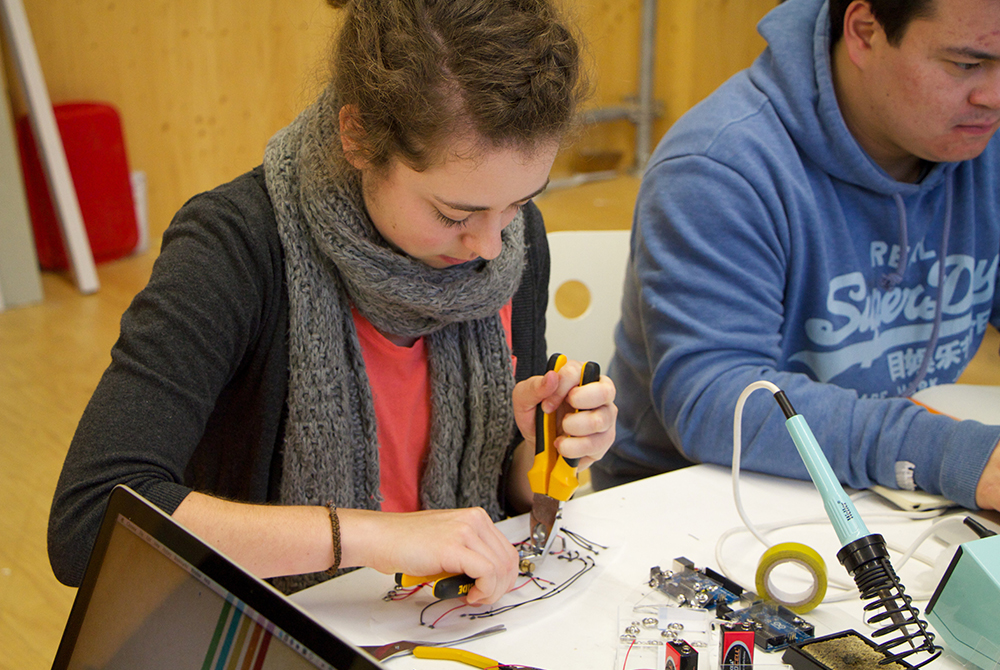 ---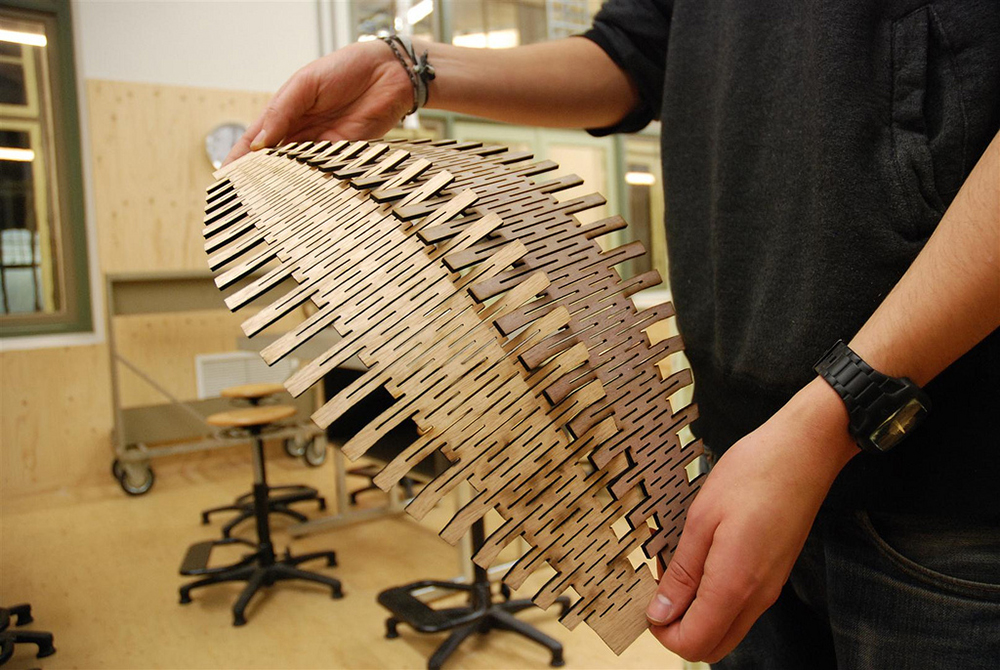 ---
We start the minor with a two-week intensive interaction design bootcamp. In these first two weeks you will work a simple design brief and experience hands-on everything that you will encounter more in depth later. The remainder of the first quarter (8 weeks) offers you the challenge to design an interactive environment for yourself. You will work individually on the main design assignment, we will help you to develop the necessary skills in design and technology. The second quarter is dedicated to multidisciplinary teamwork. Each team starts with a roughly outlined concept and together with your team members you have 5-6 weeks to realise a full scale prototype that make the starter concept.
The course structure of the Interactive Environments Minor is built around a project assignment to design for a real context and users. You will be designing, fabricating and building a fully operational complex spatial interactive installation. All courses within the minor are geared towards supporting this goal in a variety of ways. You will work in a highly iterative design process in which design ideas are verified by making prototypes and testing these. This is the strategy to mature an idea into a meaningful concept.
You can find more information in the Course Manual.